Heiko Schuldt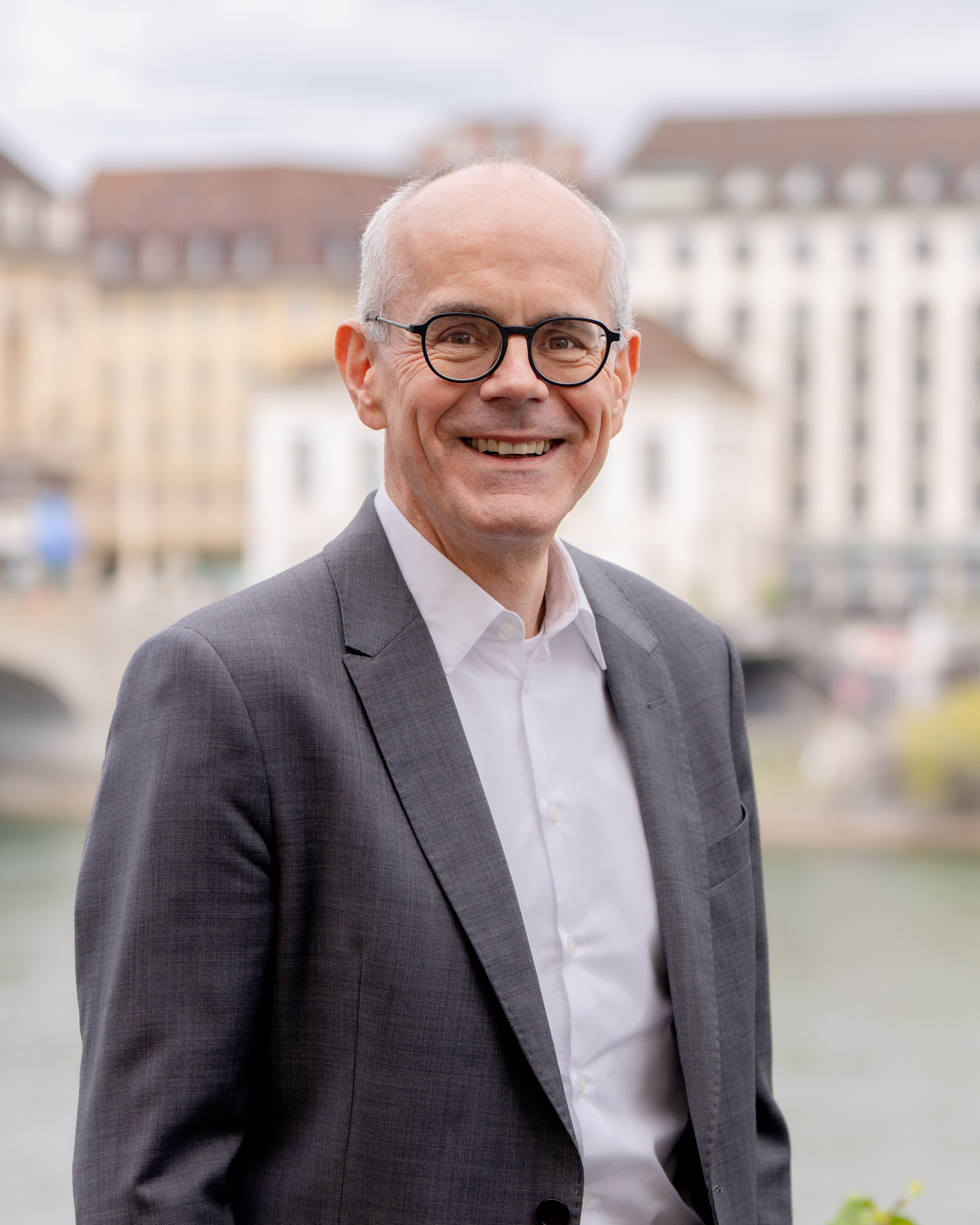 Prof. Dr. sc. techn. ETH
Heiko Schuldt
Head of Research Group
Room
06.005
Tel
+41 61 207 0558
E-mail

urvxb.fpuhyqg@havonf.pu
My research interests include:
Databases, Transaction Management, Data Management in the Cloud
Digital Libraries, Multimedia Retrieval
Large-scale Distributed Information Systems, Data Streams, Service-oriented Architectures, Workflow Management
Detailed Lists of Publications can be found on the following websites:
Short CV:
Heiko Schuldt is Full Professor of Computer Science at the University of Basel where he leads the Databases and Information Systems (DBIS) group. He studied computer science at the University of Karlsruhe, Germany (now KIT) and received a PhD in 2001 from ETH Zürich. Between 2003 and 2006, he has been associate professor at the University of Health Sciences, Medical Informatics and Technology (UMIT) in Tyrol, Austria.
Consultation: On Appointment
Research Topics
Projects
Lectures
2023 Fall Semester
2023 Spring Semester
2022 Fall Semester
2022 Spring Semester
2021 Fall Semester
2021 Spring Semester
2020 Fall Semester
2020 Spring Semester
2019 Fall Semester
2019 Spring Semester
2018 Fall Semester
2018 Spring Semester
2017 Fall Semester
2017 Spring Semester
2016 Fall Semester
2016 Spring Semester
2015 Fall Semester
2015 Spring Semester
2014 Fall Semester
2014 Spring Semester
2013 Fall Semester
2013 Spring Semester
2012 Fall Semester
2012 Spring Semester
DBIS Research Seminar
cs108 Programmier-Projekt
cs242 Data Warehousing mit Übungen
cs243 Datenbanken
2011 Fall Semester
cs241 Datenbanken mit Übungen
cs261 Web Data Management mit Übungen
cs341 Distributed Information Systems
2011 Spring Semester
cs104 Programmieren II mit Übungen
cs108 Programmier-Projekt
cs242 Data Warehousing mit Übungen
cs342 Multimedia Retrieval
cs541 Geodatenbanken
2010 Fall Semester
DBIS Research Seminar
cs241 Datenbanken mit Übungen
cs341 Distributed Information Systems
2010 Spring Semester
DBIS Research Seminar
cs104 Programmieren II mit Übungen
cs242 Data Warehousing mit Übungen
2009 Fall Semester
cs341 Distributed Information Systems
DBIS Research Seminar
cs106 Informatiklabor
cs241 Datenbanken mit Übungen
2009 Spring Semester
DBIS Research Seminar
cs104 Programmieren II mit Übungen
cs242 Data Warehousing mit Übungen
2008 Fall Semester
cs106 Informatiklabor
cs241 Datenbanken mit Übungen
cs341 Distributed Information Systems
2008 Spring Semester
cs104 Programmieren II mit Übungen
cs242 Data Warehousing mit Übungen
2007 Fall Semester
cs106 Informatiklabor
cs241 Datenbanken mit Übungen
cs341 Distributed Information Systems
Advised Theses
Publications
2023
2022
2021
2020
2019
2018
2017
2016
2015
2014
2013
2012
2011
2010
2009
2008
2007
2006
2005
2004
2003
2002
2001
2000
1999
1998